Accellera Technical Excellence Award
Phil Moorby Honored Posthumously with 2023 Technical Excellence Award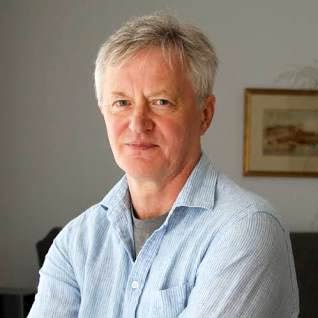 Phil Moorby, the inventor of the Verilog Hardware Description Language (HDL) who passed away in September 2022, was honored posthumously with the Accellera 2023 Technical Excellence Award during a luncheon at DVCon U.S. Mr. Moorby invented Verilog HDL in 1984 and developed the industry standard simulator Verilog-XL. His continued work to improve Verilog led to the SystemVerilog standard. He has been honored with many awards for his work, including the prestigious Phil Kaufman Award in 2005. He also received a Fellow Award from the Computer History Museum in 2016 for his invention and the promotion of Verilog HDL.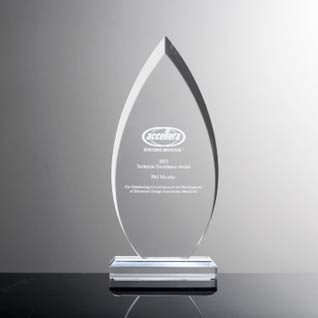 "Phil Moorby invented and evolved the Verilog language, which has become the mainstay for the design of devices we all use every day," stated Martin Barnasconi, Accellera Technical Committee Chair. "He was a mentor to SystemVerilog developers around the globe and his technical contributions and dedication to the industry have left an overarching impact that is beyond measure."
The Technical Excellence Award was established to recognize the outstanding achievements of an individual among Accellera's working group members and their significant contributions to the development of its standards. For more information, read the press release.
About the Technical Excellence Award
Accellera Systems Initiative wishes to recognize the outstanding achievements of its working group members by selecting outstanding contributors to our standards development process as recipients of the Accellera Systems Initiative Technical Excellence Award.
This annual award recognizes major contributions to the development of Accellera standards. Examples of such contributions may include leadership in standardization of new technologies, assuring achievement of standards development goals, and identifying opportunities to better serve the needs of the community through standards.
The recipient of the Technical Excellence Award is recognized at DVCon U.S.
Eligibility
Any member of an Accellera Working Group is eligible for the award.
Candidates can be nominated by Working Group chairs and are endorsed and selected by participants of the Accellera Technical Excellence Award Committee, which is a subcommittee of the Technical Committee.
Nominations must include the following information:
The candidate's name, email address, and affiliation
Brief description of the specific achievements that justify the award (supporting documents are optional)
Why those achievements are important to the industry
Your name, email address, and affiliation
For more information about our awards programs, contact us.
Past Recipients